Tonrose Chairman Terry Sheldon was delighted to attend the House of Commons recently at the first ever TSA Parliamentary Reception (Textile Services Association). The 'Celebrating the Next Generation of Textile Services Apprenticeships' event launched the new Textile Case Service Operatives apprenticeship program, and provided a platform to highlight the contribution the textile industry gives to the British economy.
Attracted a selection of MPs, TSA members, apprentices and representatives from the international linen community, the event forms part of the organisation's mission to 'protect, promote and educate the textile care industry'.
Scottish MP Drew Hendry opened the reception welcoming guests to the House of Commons and highlighting the textile services contributions to the UK economy and its direct impact on the ability for the healthcare, hospitality and manufacturing sectors. The UK linen, uniform and facility services sector:
Contributes £1.86 bn to the UK economy
Employs 34,400 people
Pays £260m in taxes
Cleans and launders 53m individual textile pieces per week serving the healthcare and hospitality sectors, enabling the UK's 45,000 hotels to serve a record 40 million tourists last year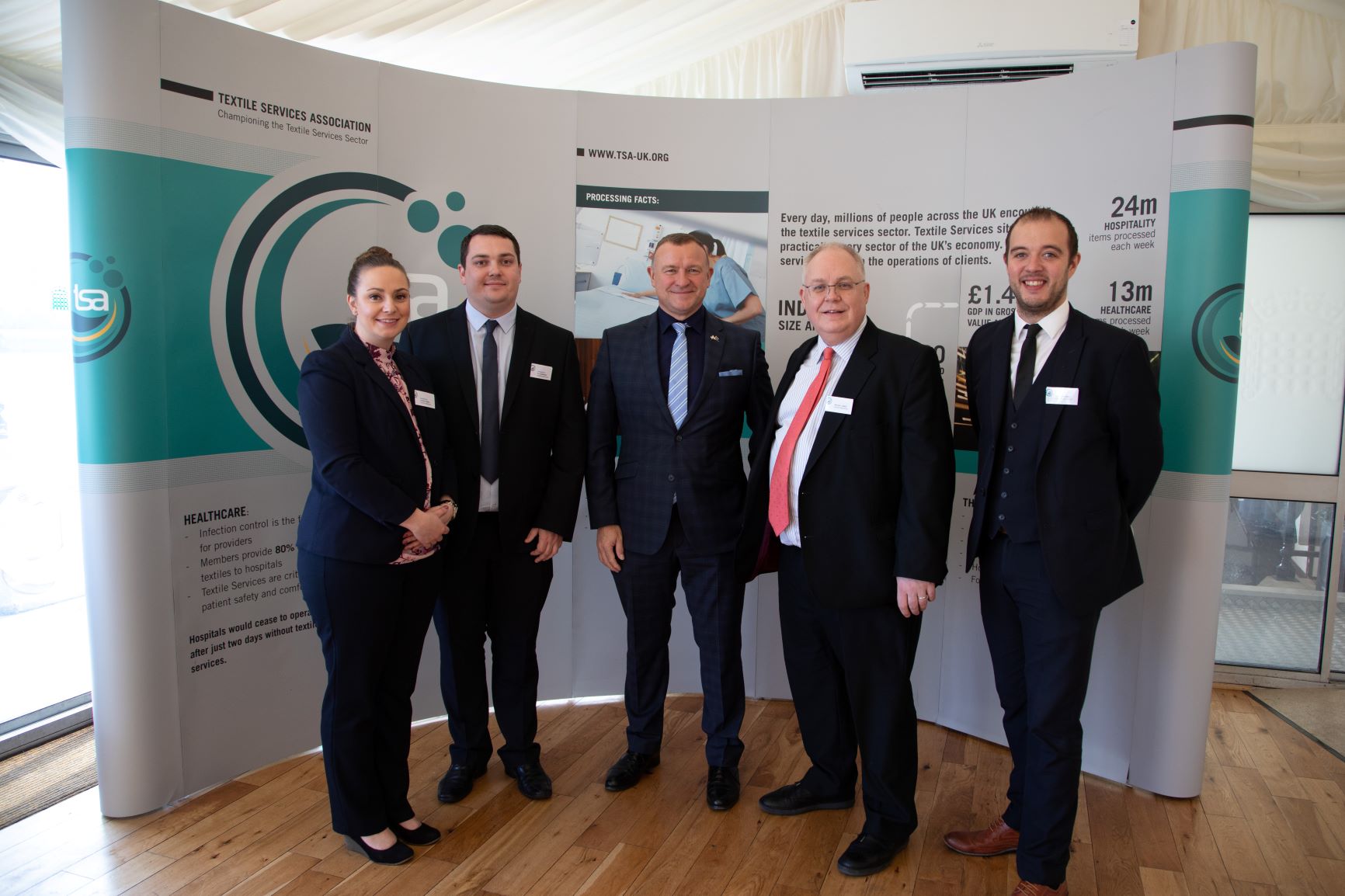 Terry Sheldon said of the occasion, "It's an honour and privilege to be part of the launch for such a worthwhile scheme. I believe it our collective responsibility to actively encourage the next generation to join the fascinating world of textiles.
"The laundry sector has had several challenges over the last few years and one of the most complex has been the changing dynamic of the labour market.
"The key to the ongoing success and development of the sector will be access to apprenticeships. We have been long standing supporters of the TSA, recognising the key work that the organisation does to protect the interests and raise awareness of the industry," Terry says.
Tonrose is a TSA Gold Supply partner and has been a long standing supporter of the important work they do to help further the agenda of the industry on a competitive political landscape.
Read more about the Textile Care Operative apprenticeship standard