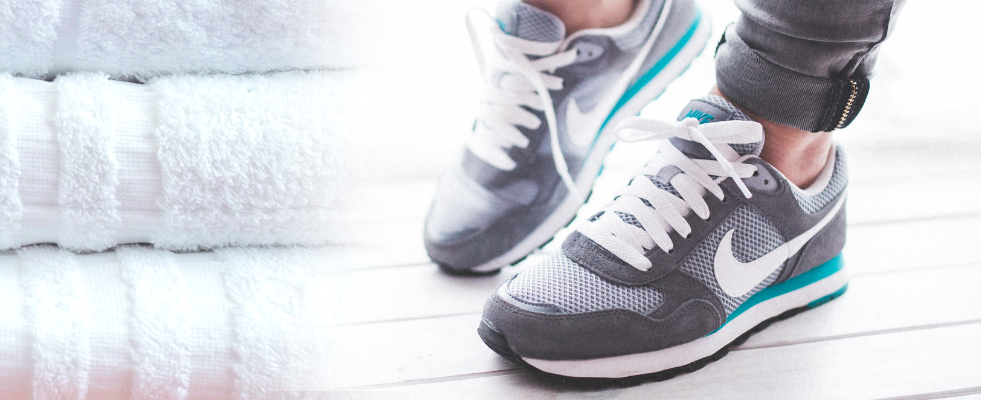 The fitness and leisure sector has seen a boom in recent years. Described as "the golden age for fitness" by market intelligence analysts LeisureDB, there are now more gyms (over 7,000), more members (almost 10 million) and a greater market value than ever before (close to £5 billion)1.
The idea of joining a gym after Christmas is well reported (and indeed perpetuated) in the general media, as the 'New Year, New You' mantra often tops the New Year's resolutions. Search engine giant Google, show repeated search traffic spikes for gym related terms in the first week of January.
So how can you capitalise on the gym-going growing trend?
If you provide laundry services – Ensure you keep the lines of communication open with both your linen supplier and your leisure clients. Find out now what the gym's membership projections are and advise what levels of towels they need, taking into consideration their typical usage during this period and the likely surge they'll see as we move into the New Year. Then work with your linen supplier to ensure this stock is secured well ahead of time.
If you own gym or have leisure facilities – Aside from offering the opportunity to market your business to new and existing members, the New Year gym surge can put you under strain if you're not prepared. Without enough clean leisure towels, you can't admit new members and customer satisfaction is likely to plummet. With social media meaning that users can share their dissatisfaction within seconds and with an increasing number of alternative fitness centres for them to to turn to, there's no margin for error. It's crucial that you work closely with your laundry service provider or linen supplier, sooner rather than later to get the right level of towels you'll need.