Reducing our Carbon Footprint
As well as sourcing sustainable products and caring for the welfare of the communities in which its mills operate, the environment is a key concern for Tonrose.
In this final instalment of our Spotlight on Ethics series, we look at how the company is helping to reduce its environmental impact, both in its own and supplier operations, as well as the linen solutions it offers.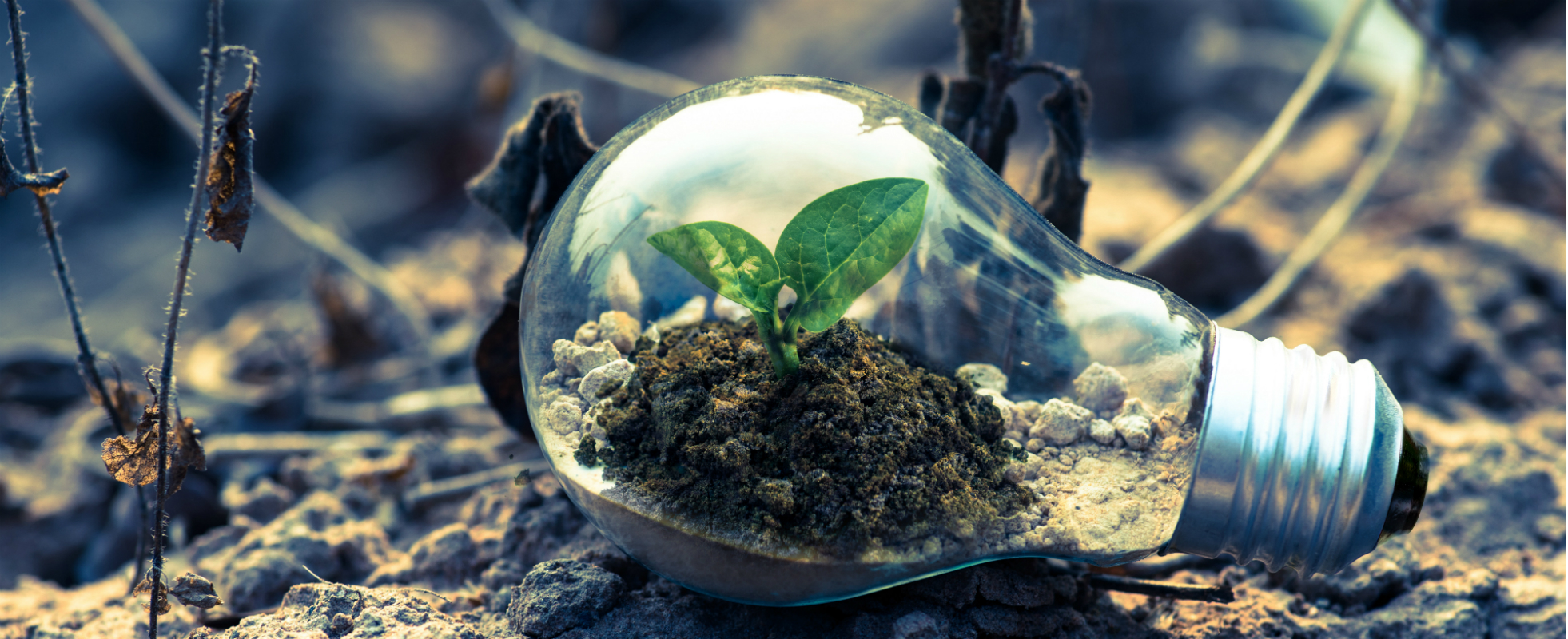 Helping the environment through direct action
Certified since 2015 to the nationally recognised environmental standard ISO140001, which looks at waste management, energy use and contamination risks, Tonrose has been making real changes, which are already showing tangible results.
We've already cut our energy use by up to 5%. Automatic LED lighting has been installed in our 52,000 sq ft Lancashire warehouse. Both longer-lasting and more energy efficient, the LED lighting will be implemented throughout the rest of our Head Office, as well as our dedicated warehousing network in Dundalk, Ireland.
Continuing our focus on the warehouse, which holds up to 3.5 million linen stock items and is essential to running a smooth operation, Tonrose has invested in greener machinery too.
Eight forklift trucks and Manrisers are electric, which is contributing to our environmental aims – the vehicles are used continually throughout the day to pick orders and deliver the responsive, reliable service that our customers know they can expect.
Recycling is another area Tonrose are reducing its carbon footprint. Paper, carboard and plastics are all recycled separately – 93% of our overall waste is recycled. We also avoid using environmentally unfriendly packaging such as bubble wrap and fabricated foam.
Additional measures include printing our new brochure, stationery and marketing materials on FSC certified 100% recycled paper.
Similarly, our delivery partner DPDgroup UK, is also ISO4001 certified. Responsible for ensuring the hundreds of thousands of Tonrose linen orders are delivered when our customers need them, DPD has made a commitment to ensure that every parcel delivered is carbon neutral1.
Reducing environmental impact through innovation
Water is one of the most precious resources on Earth and substantial volumes are required to produce and care for linen.
With 40 years' industry experience working in textile, both in the UK and at a Bangladesh mill, Head of New Product Development and technical lead of Tonrose Labs Paul White, knows first-hand just how water, energy and labour intensive – not to mention costly – multi-washing can be for laundries.
As well as the effect on the bottom line, multiple washes required for laundries to prepare new linen and avoid "cracked ice creasing" is harmful to our planet. Extensive water consumption, high electricity use for running machinery and excessive chemicals to remove sizing, are all having a substantial environmental impact.
Caused when residual warp sizing is set into the textiles, Paul was compelled to help resolve the issue of avoiding "cracked-ice creasing" without the need for multi-wash cycles.
"As a problem that's plagued the industry for over a decade, I felt compelled to solve this issue," says Paul.
Developed on the back of visits to Pakistan finishing plants, One washTM technology removes the need for multi-wash cycles.
Removing all sizing after only a single wash, the One wash range is proving very popular across the industry. What's more, One wash linen contains far fewer chemicals, meaning the water used to prepare the new linen can be recycled and used in another wash.
"Laundries are operating on razor-thin profit margins yet are under increasing pressure to turn around the linens. Fewer rejections, because of inferior quality and creasing, avoids needless lost revenue and environmental impact," says Paul.
Following months of R&D, including intensive wash trials with valued customers, One wash technology has been applied to the popular Ultima cotton rich bed linen range.
Likewise, our textile suppliers are looking to reduce their impact. Two of our mills in Pakistan and India have installed their own onsite water purification plant. In such hot climates where water is precious and clean water can be a luxury, these measures are incredibly forward-thinking and impressive.
Another of Tonrose's suppliers in Pakistan is doing a trial to harness the power of the sun to dry its textiles and reduce its energy consumption.
Caring for the environment is everyone's business, and businesses big or small all have a responsibility to do their part.
In our industry, where water and energy consumption is vast, even the smallest of changes can have significant impact.
With the help of its trusted supplier network, Tonrose is demonstrating its commitment to caring for our planet, with positive outcomes. And we won't stop there.
> Find out more about how One wash could revolutionise your laundry operations